Scanning Family Photos for $0.01 and video and voice narration collected by any family member.
About 8 years ago, I moved with my family from Israel to New York City after selling my previous company to Getty Images. My oldest son Liran was five-years old at the time. Just four months after we arrived in New York, our apartment started to look like an art gallery – our son's creations were literally all over our walls and refrigerator! We were amazed at his prolific creativity and wanted a way to preserve his artwork. Naturally, I started searching for software to help us! But when I looked for ways to keep all of the artwork, it struck me that there was not a good solution to keep the best artwork and memories for my kids. I didn't want to just share them on Facebook or drop them into a disorganized folder in the cloud. What really struck me was the realization that if I wanted the rest of our family who still lived in Israel to enjoy the artwork, comment on each piece and allow the younger and older generations to keep in touch. That's when I knew I had to build a new solution to this problem. Keepy was born.
Even though Keepy was built with the intention to capture kids' memories and their family's reactions, we also started to notice a different use of the app. It was fun – we started to see grandparents hacking the app and using it to preserve their pictures and add more memories! For example, they added stories about high school yearbooks. They added stories about the experiences they had with their parents. They added stories about their childhood. All those stories are now being shared with the rest of their family, too. The best part? Family members can comment and ask more questions. That is a whole new way for preserving the family history and we're excited about it.
Recently I learned about the ability to scan photos for as little as 1c which means I can scan 10,000 photos for $100. I had to find out who runs this, and this is how I met Mitch Goldstone the owner and CEO of scanmyphotos.com
I learned that the average household has about 5,500 analog snapshots not yet digitized? So many photos are still tucked away in shoeboxes and long forgotten.
An often asked question we receive is how to effortlessly digitize decades of family snapshots to upload? Nationally syndicated home organizing expert Marnie Jameson explained why every single family heirloom must be preserved and how to scan those memories.
One of the many reasons I believe people wait with scanning their photos it's because there is no sense of urgency. Indeed scanning will always be there, but what about those stories which our parents and grandparents can tell about those photos, will they be there forever? I truly believe that only photos with stories can be called memories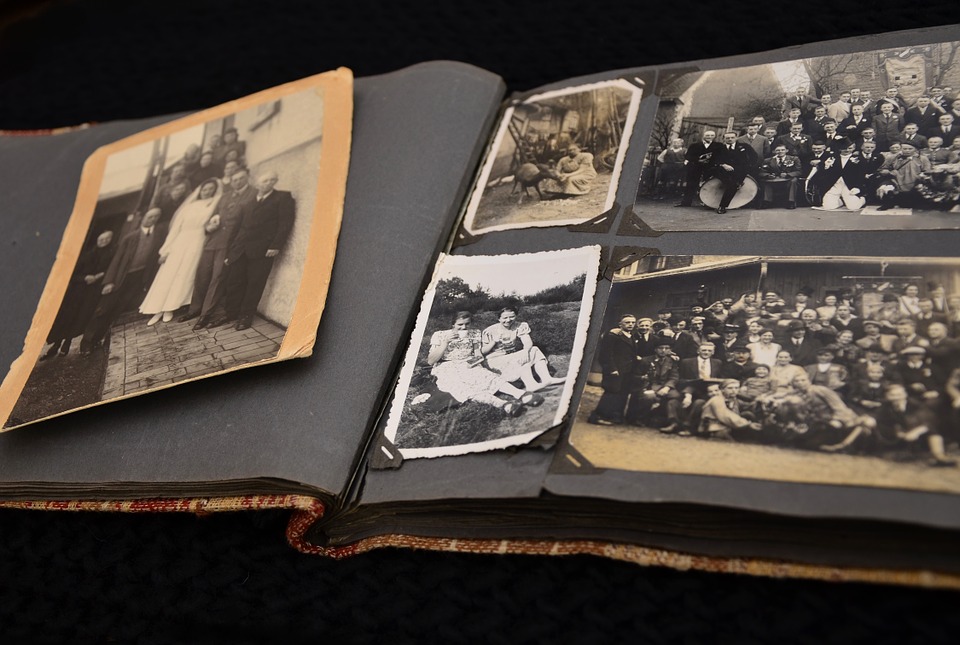 Keepy was built as a multi-generational platform, first and foremost to help parents organize and save their kids' artwork and mementos. Yet with our unique user interface, we were able to extend the experience to more than just parents. With the Keepy app, parents are able to capture their kids' voices and narration as a story about the artwork. By enabling private sharing with grandparents, we now have the ability to invite grandma and grandpa to share their love and appreciation through their own voice and video. Suddenly, one-piece of art or a photo inspires three generations to document their relationships and historical bonds.
That's the reason I am pleased to announce our newest innovative find to make it easier to bring scanned photos for only $0.01 with scanmyphotos.com to keepy.me and easily collect the stories from family members where ever they are.
The photo digitization company, headquartered in Irvine, CA pioneered bulk photo scanning and has been a leader in the photo imaging industry since 1990. They are partnering with us to handle the hard work. Order online then send them your pictures. They do the rest and so carefully that even the U.S. Postal Service produced a commercial about them. Watch how quickly your pictures are digitized in this video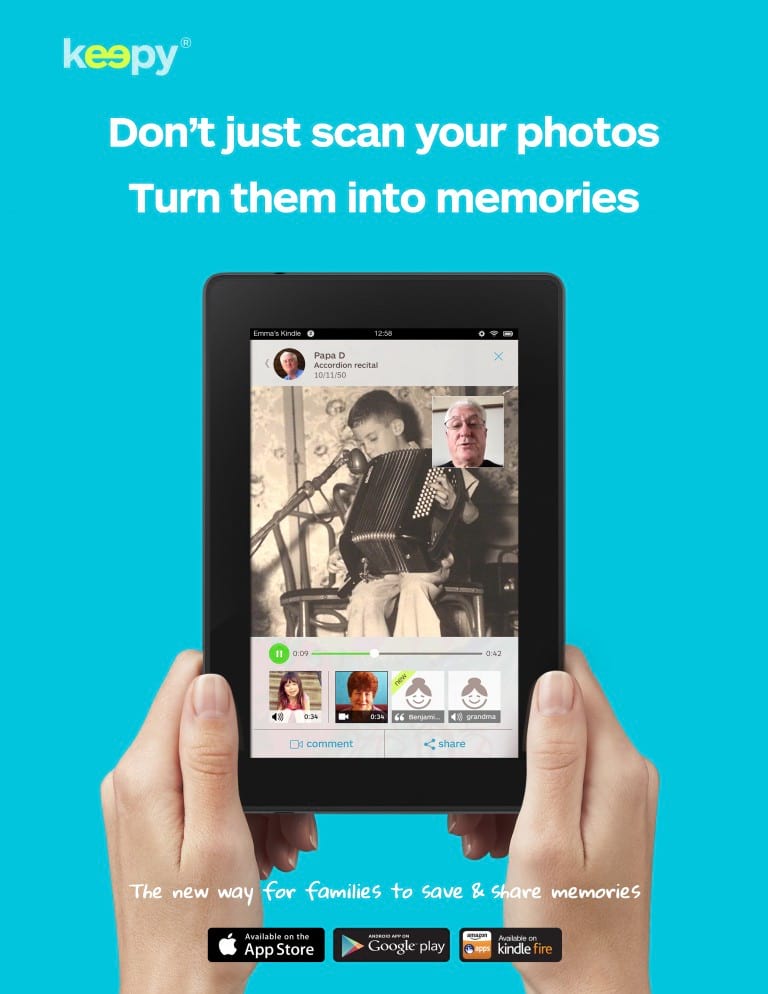 ScanMyPhotos boasts hundreds of tech and consumer media reviews for its photo imaging innovations. Along with their solid reviews, their most recent service also piqued our interest. With its one-cent photo scanning your pictures are professionally preserved for easy uploading by you to the Keepy App. There are loads of add-on extras including higher resolution scanning, instant uploading, and even same-day scanning.
Once your nostalgic memories are scanned, it is then ready to be shared and uploaded.
One of the most emotional reasons to preserve your photo archives was highlighted in this Weather Channel profile from the aftermath of a devastation hurricane. For instant ordering to have your pictures and other imaging formats digitized, hop on over to ScanMyPhotos.
Take a journey on this behind-the-scenes tour of how your pictures are magically preserved from this TV news profile.