Do you hear that? It's the sound of pencils being sharpened, backpacks zipping up, and the school bell is about to ring. Yep, it's that time of year again — Back to School!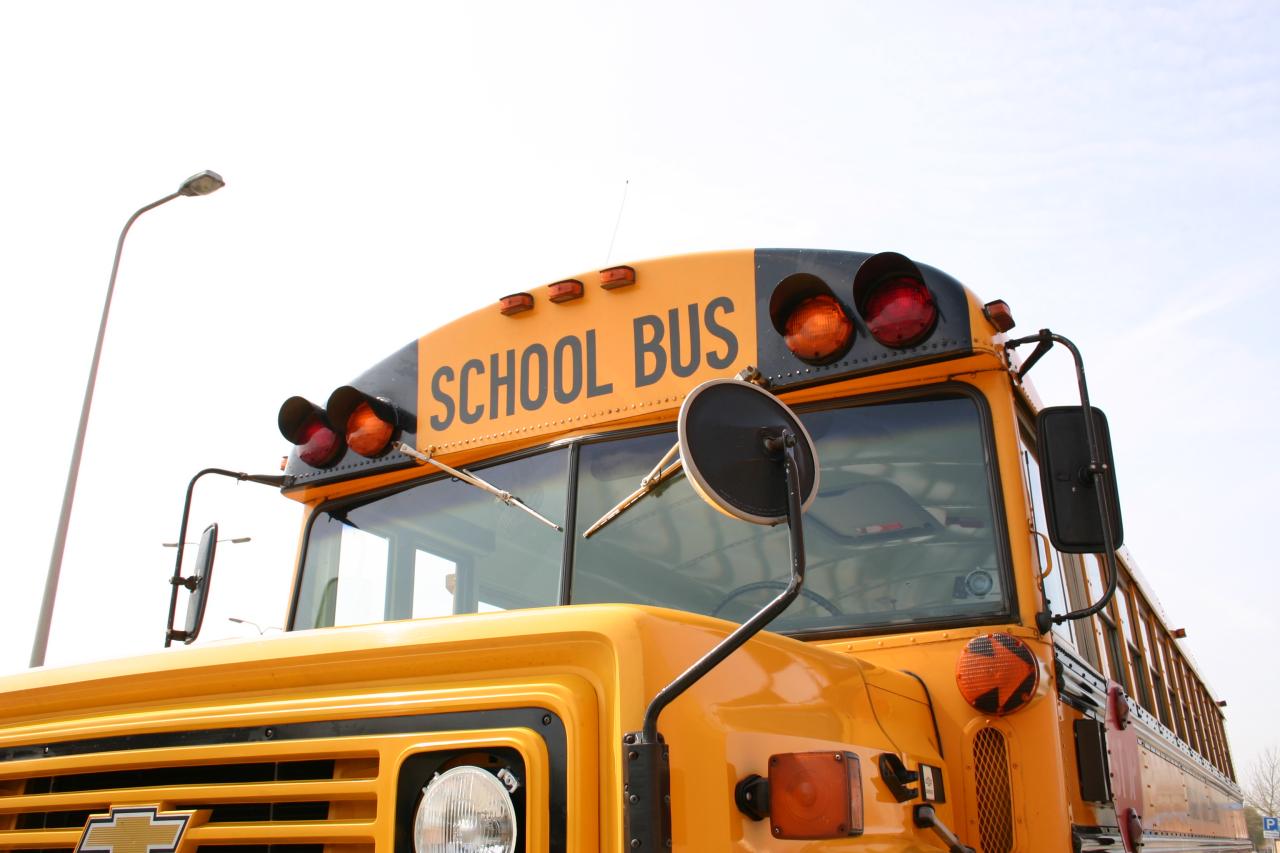 As you help your family transition from summertime into another school year filled with books, homework, science projects (the ones you just may end up having to do yourself), and extracurricular, don't get caught up in the whirlwind of it all. Start the year off right with these easy organizational tips for you and your family.
Out with the old, in with the new
Pop into your kiddo's closet before you hit up back-to-school sales! By taking an inventory of what is currently in your child's closet, you'll be able to shop smarter and buy only what they really need. Ready to part with last year's threads? Make two piles: One for items to keep and one for items you want to give away. Drop off the giveaway items at Goodwill or have the Kidney Foundation pick it up!
Take pen to paper
Instead of only relying on your mobile device to keep you organized, start a bullet journal! While it may be easier to type dates into your phone while on the go, handwriting information increases memory, therefore, you are less likely to forget what's on the horizon. Plus, a bullet journal helps you curate all your important family information in an indexed space — you won't have to shuffle through your phone's notes to find the details of a hilarious story that happened 'sometime last week' ever again
Celebrate the arts
A new school year means new creative ventures! Did you know that students who study art or indulge their creative side are four times more likely to be recognized for academic achievements? Make sure your little Monet's masterpieces have a place to hang. Easily construct a mini-art gallery with clothes pins, twine, and show off their work while keeping the fridge clear of clutter. As more artwork comes in, hang it up and store the older artwork pieces on the Keepy App!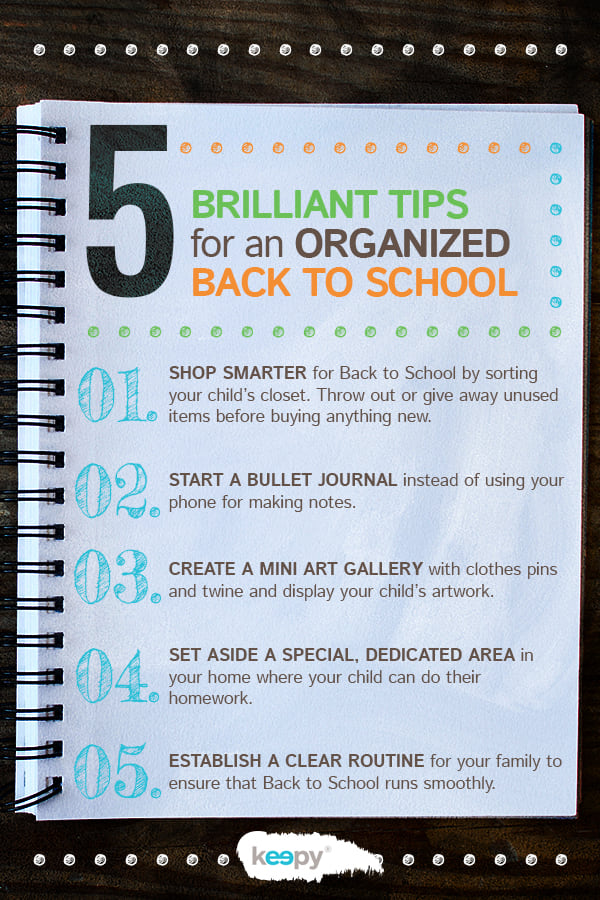 Establish a homework hotspot
Create a cozy but focused environment for your future scientist to do their homework at each day. Whether it's at a desk or a bean bag nook, make sure this area is TV and mobile device free and stocked with necessities such as paper, pencils, markers, a calculator, a stapler, etc. Having a homework hangout will help keep your kid focused!
Back to School Routines
Don't be afraid to nail down a routine! From the moment your family wakes up in the morning to the time they go to bed, set clear expectations for the day so everyone can stay on the same page. A seamless routine will create smooth sailing during the week, but don't forget — routines don't have to be boring, so make sure you leave some room for fun!
Whatever year your child is about to embark on in school, Keepy wishes you and your family an awesome, safe, and successful school year!