Kids Art and Artwork: How to Store and Preserve Children's Artwork
The artwork that your children create in school are keepsakes. We hang these memories on the wall and on our refrigerator. At some point, we come to a moment when we run out of room for our kids artwork. We then start storing these memories and keepsakes in our closets, artwork piled on artwork. Some of us may move artwork to the garage, where our kids art is then stored in cardboard boxes. For a great example of clutter in the garage, view our recent article on garage organization.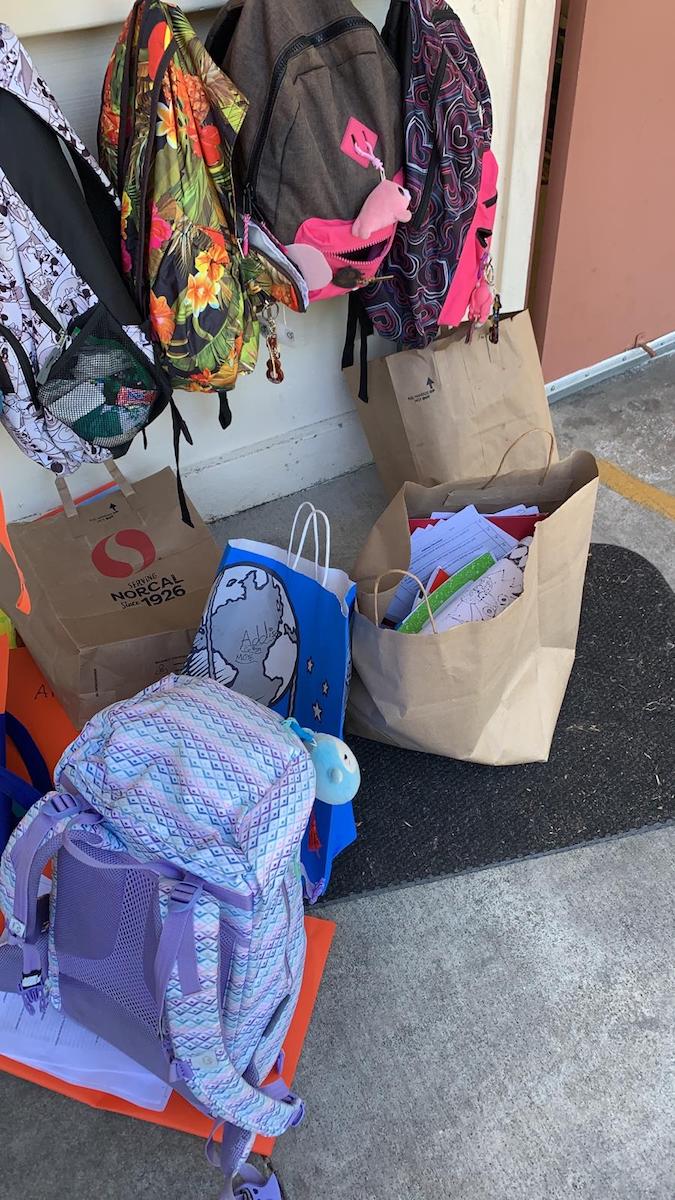 (Bags full of schoolwork and artwork)
A much needed discussion about kids artwork
Only recently organization experts and declutter leaders have begun to discuss kids artwork and the topics of storage and preservation. In the digital age, there are many good options that allow you to declutter your home while saving your child's art. But there are also several offline methods such as home organization tips that will help you organize your kids artwork. In this article, we discuss several online and offline techniques that detail how to preserve all those special art projects created by your child. 
Online methods will discuss digital solutions to kids art storage and organization; offline methods will discuss methods to physically store children's artwork.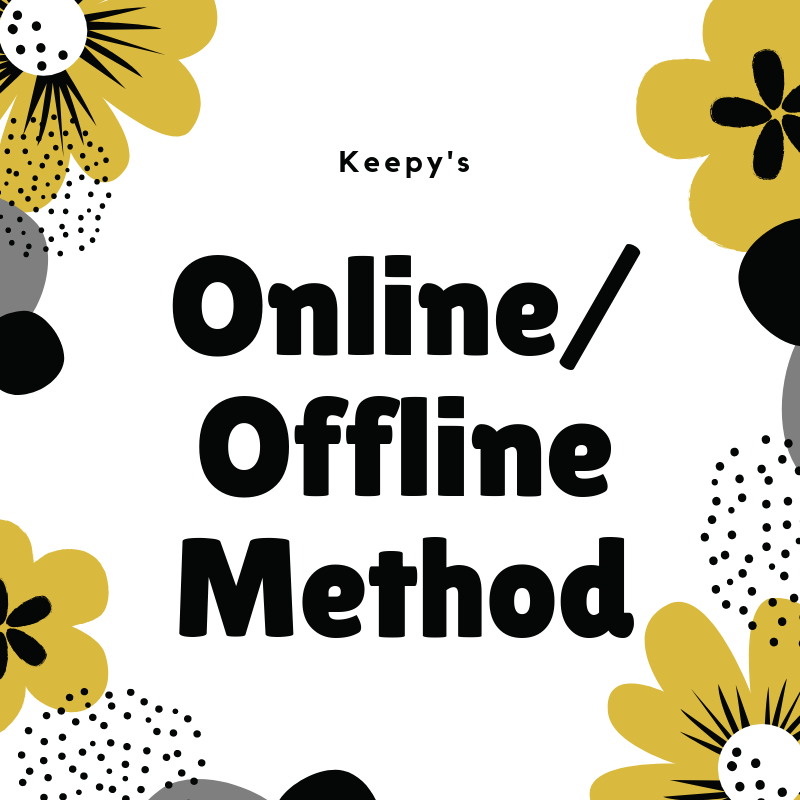 Online Methods for Storing Artwork
Start a Family Blog
Families keep in touch in many ways. Some rely on group chats or text message threads to post photos and memories. A blog offers families the ability to share thoughts and events, record milestones and achievements, and post updates to the family calendar. If you have a busy schedule, a blog allows you to stay in touch with all of your family.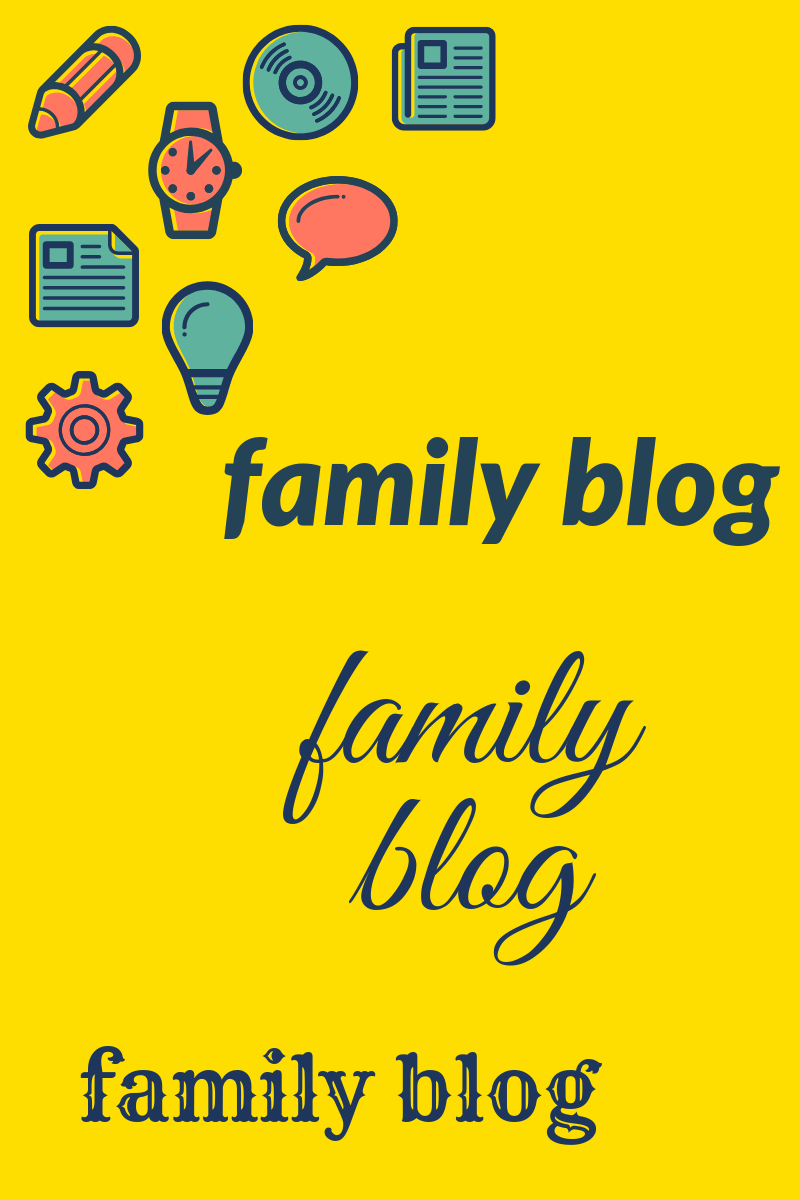 In order to start a family blog, choose a host website. Some intuitive and user-friendly options are WordPress and Wix. For example, WordPress.com gives you the option to create and host your own website through their platform. With user-friendly website builders, you can easily modify your site's look and add media to share with family. Grant access to your family members, and all your relatives can then post to the site. 
If you have a family vacation home that you share, consider using a password-protected family calendar on your blog to reserve vacation time. After your trip, post your wonderful pictures and memories to the blog.
The Keepy App for Kids Artwork, Schoolwork, and Photos
In 2013, Keepy CEO Offir Gutelzon started Keepy to help parents organize, save, and share their kids artwork. Today, Keepy is one of the only apps that allow parents to upload videos, photos, and artwork, save those memories, and then share those keepsakes with many family members. Randi Zuckerberg, CEO of Zuckerberg Media, recently recommended Keepy's app to parents on the Today Show because there are few options available for digitally organizing kids' artwork:
If you're considering an online method for storing kids artwork, Keepy's app allows you to store memories. As you go through your child's
artwork
, make a pile of what to throw away and what to save. The memories in the throw-away pile can be uploaded to
Keepy
and stored securely.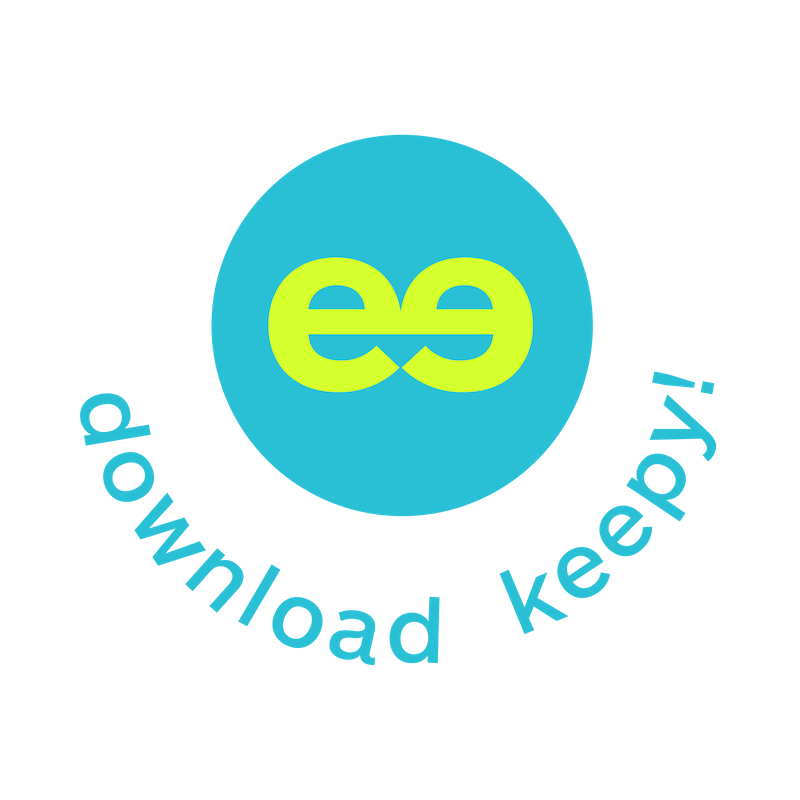 Offline Methods for Storing Artwork
Offline methods for storing kids artwork are just as important as online methods. The more tools in your toolkit, the more organized and clutter-free you can be. Below we detail some creative and innovative ways to store artwork. 
Organize Memorable Items by Year in a Bin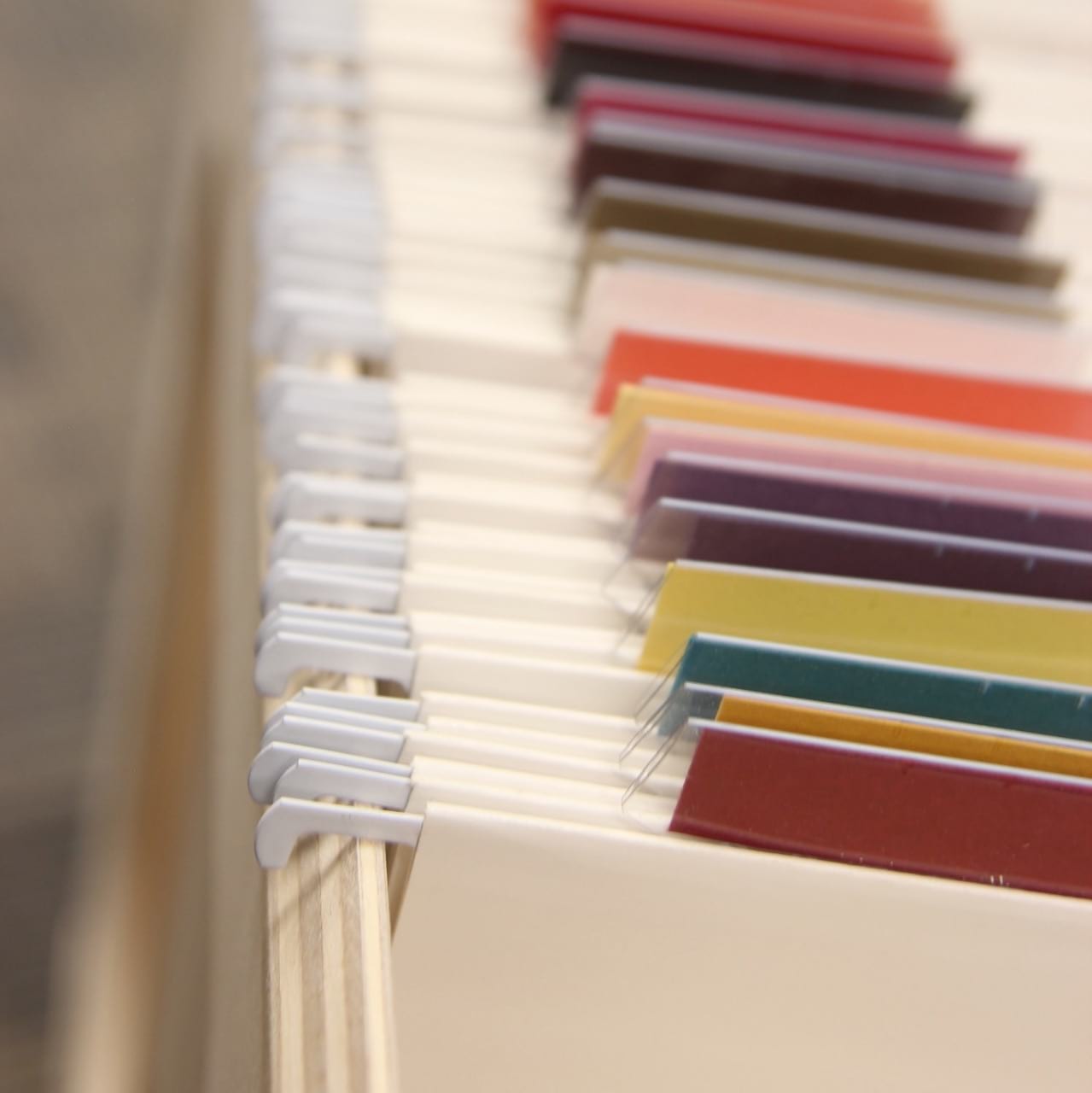 Buy a folder bin along with some folder tabs. Label each tab by year or age. You can also label each folder by event, or category. As you sort through your memories or artwork, decide what to keep and what to throw away. By having memories in one spot, you'll be sure to always find your memories as the need arises.
If you want a helping hand with this process, one Etsy user sells ready-made and custom bins with pre-labeled folders. File folders can be arranged by color or category. As an idea, consider using the colored folders for certain milestones or achievements (for example: blue for birthdays, red for awards, and yellow for holiday memories).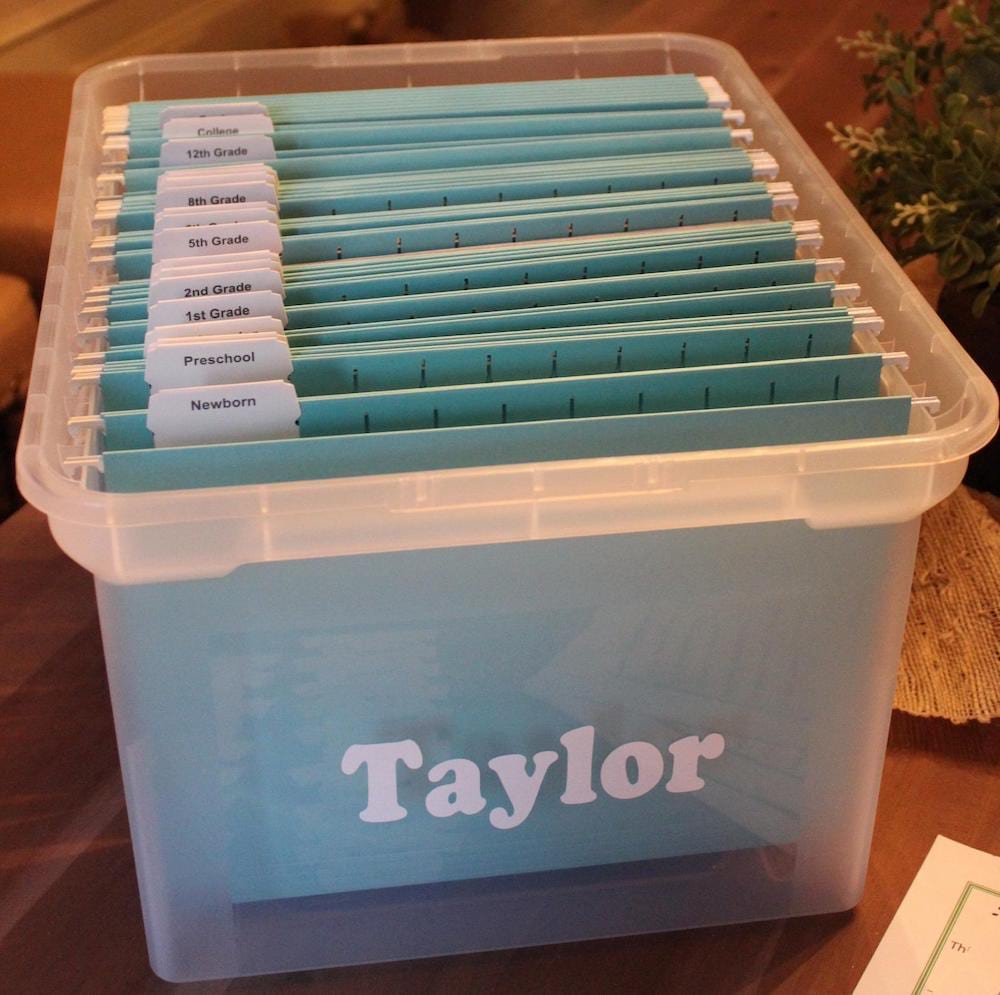 Turn Your Kids Artwork into a Necklace
Unleash the power of Etsy and the ability of DIYers to turn art projects and artwork into other pieces of artwork.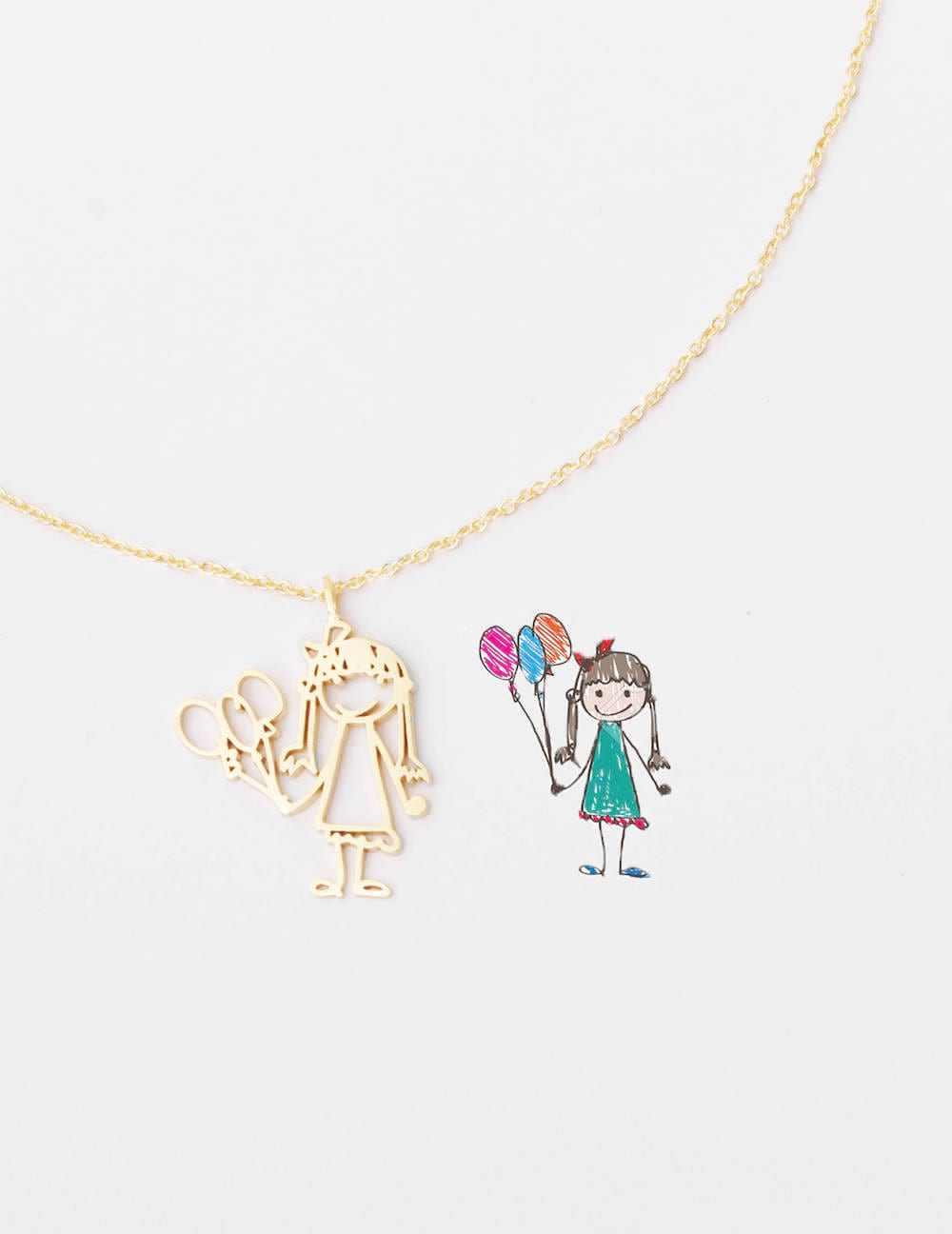 Perhaps you have a beautiful drawing that's taking up space. Take a picture of the artwork and submit it to one of several crafts specialists that will turn the drawing into a necklace. Necklaces can be made from a variety of materials, so each necklace can be as casual or formal as you like. Check out how this one Etsy designer can turn your art into jewelry.
There are many Etsy users that can turn artwork in jewelry. Browse each user's portfolio, reviews, and prices, and then go with the best pick.
Turn a Drawing into a 3D Toy
If you're running out of wall space, consider turning your child's artwork into a soft toy. This offline method can be a process of curation, since turning every piece of artwork into a toy will only add more clutter and make the organization even more difficult. If you select the top three to five pieces of your child's art, then you can create a special display of their artwork in 3D form. Plus, each 3D today can become a cuddle today for your child, depending on their age.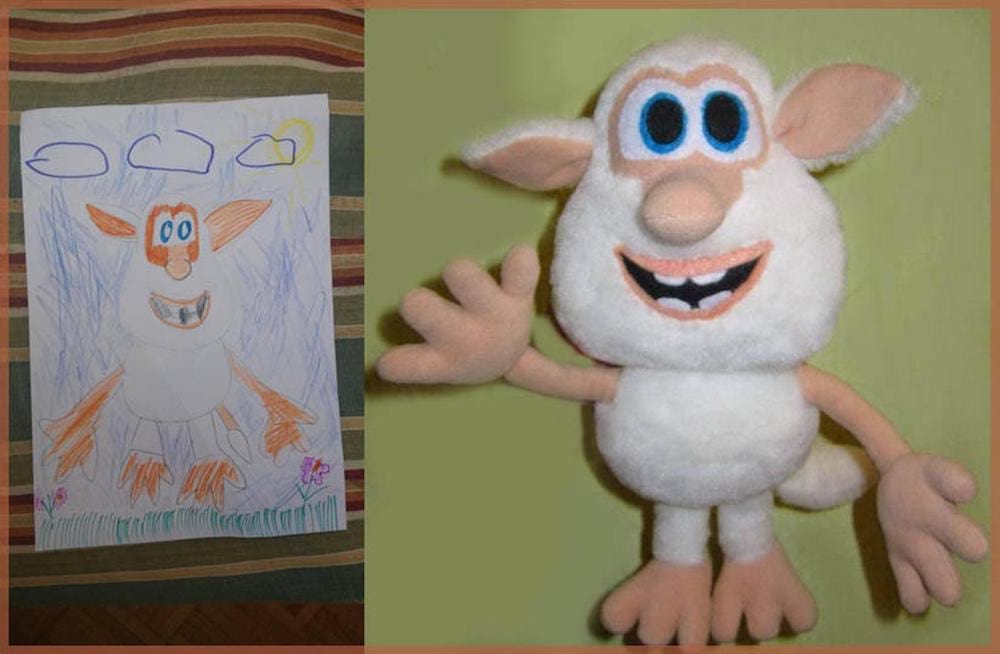 Check out this Etsy use which has built up some impressive reviews. They turn kids artwork into 3D toys with remarkable accuracy.
Turn Artwork into a Deck of Cards
This Etsy user allows you to upload your photos, which they then use to create a deck of cards. Including jokers, there are 54 playing cards. With this many cards, you can potentially convert 54 pieces of artwork into a manageable deck of playing cards. Each time you play a card game with family or with your child, you'll have your kids unique artwork on each playing card.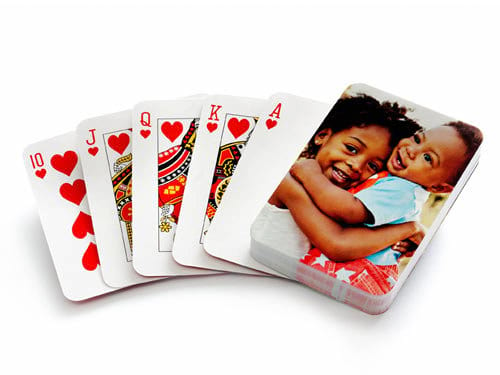 Embracing the Online/Offline Method
There are countless options for organizing, sharing, and saving your kids art. If you need specific back-to-school organizing tips, consider reading our article on organizing tips for school and particular options to consider for co-parents. We hope you found this article helpful for how to preserve your kids artwork. Try any combination of Keepy's online/offline methods for kids art organization and then share your experience with us.